The biggest single thing I've learned from public book review sites, such as goodreads.com, is probably how subtle not to be.  Before, when the only feedback I got from my stories was in writers' groups, I thought I was pretty good at being subtle, yet still getting my point across.  The other writers understood what I'd written most of the time.
Let me restate that.  When people who'd spent years writing and analyzing stories, and were familiar with my style and way of thinking, had an entire week to study and make comments on a short story of mine which I'd usually already talked over with them before writing it, they were able to understand it slightly more than half of the time.
That's not as good as it sounded at first.
Subtlety became a thing in the 20th century.  Before that, authors would write in the omniscient point of view (POV), and tell the reader everything everyone was thinking, in long sentences full of clarifying adjectives and adverbs, like Jane Austen.  There was little room for doubt about what the characters were thinking.
Then around 1880, Henry James popularized the 3rd-person limited POV, and readers were cut off from the minds of protagonists.  This was perhaps necessary after Freud, when characters don't always know why they do what they do, and might respond to the connotations of a particular word or phrase, or to implications not made logically, but by association.  It makes it possible to show protagonists who don't realize that they're ridiculous.  "The Secret Life of Walter Mitty" (the story, not the movies), the narrator had to keep interrupting and explaining how Walter's fantasies made him feel, and how his wife's micro-management made him feel, and why the sound pocketa-pocketa-pocketa signified masculine mechanical or scientific competence to him, and then explain that actually Walter felt differently deep inside about all of it but wasn't letting himself admit that, though he was dimly aware of how silly he looked to others…
Subtlety means writing down enough cues that the reader who knows how people work can figure out what's really going on, even if it's long and complicated and not really logical, and even if none of the people in the story figure it out.
But subtlety is a trade-off between story power and popularity.  More subtlety, even when done right, makes a story more powerful for a smaller number of readers, and weak or forgettable to a larger number of readers.
I was shocked when I started reading reviews from the populous that readers so often failed to read my mind.  I used to play the blame game, trying to decide whose fault each misunderstanding was, mine or theirs.  But eventually I realized that, while I do want to understand why things weren't clear, it's always my fault.  It's my fault if a subtle point was ambiguous, but it's still my fault even if it would be perfectly clear to a careful reader, because I knew when I wrote it that readers aren't careful all the time.
Using subtlety is a strategic decision to lose some readers in order to have some extra effect on those who remain.  It's a choice I make, not a random reader failure that I have no control over.
The typical famous author isn't even in a writing group.  She usually doesn't even read reviews of her stories.  She has an editor who spends a year corresponding over details in each book.  She probably thinks she's doing well if her famous editor, who's probably analyzed books for 40 years and has spent an entire year thinking about this one, understands it half the time.  Without feedback from real readers in the wild, professional authors vastly overestimate how easy it is to understand them.  So they're much too subtle.  They write beautiful stories that, sometimes, nobody understands.
"The Chrysanthemums":  Too Subtle
Sometime in high school or college, I read "The Chrysanthemums" by John Steinbeck, published in Harper's Magazine in 1937.  I seem to recall my teacher praising the story's subtlety.  I thought that was the way to write.
You might want to read the story right now, through this link.  It's a good story, and short.  I can wait.
You didn't read it, did you?
Okay, I'll summarize:  Elisa is stuck at home on the farm, out in nowhere, by herself, forever.  Her husband Henry is a good guy, treats her well, but he has workers to supervise, men to do business with, while Elisa has nobody to talk to all day.  She raises chrysanthemums, which as far as we know are the one thing in her life that's hers, and that she does well.
A tinker comes by looking for work.  Elisa says she hasn't got any for him, and waits for him to leave. Instead, he asks her about her chrysanthemums.  She talks, and warms to him.  He takes her seriously, which nobody else has that we've seen.  She ends up giving him some chrysanthemum sprouts in a pot, with instructions on how to take care of them.
Now that they're friendly, Elisa has a spot of work for him after all.  He mends a couple of useless pots, she pays him 50 cents, and he drives his wagon off down the road.  Then Henry comes home to take her out for dinner in his roadster.
The story ends like this.  No point spoiler-blotting it, because I'm gonna talk about it in detail after.
The little roadster bounced along on the dirt road by the river, raising the birds and driving the rabbits into the brush. Two cranes flapped heavily over the willow-line and dropped into the river-bed.

Far ahead on the road Elisa saw a dark speck. She knew.

She tried not to look as they passed it, but her eyes would not obey. She whispered to herself sadly, "He might have thrown them off the road. That wouldn't have been much trouble, not very much. But he kept the pot," she explained. "He had to keep the pot. That's why he couldn't get them off the road."

The roadster turned a bend and she saw the caravan ahead. She swung full around toward her husband so she could not see the little covered wagon and the mismatched team as the car passed them.

In a moment it was over. The thing was done. She did not look back. She said loudly, to be heard above the motor, "It will be good, tonight, a good dinner."

"Now you're changed again," Henry complained. He took one hand from the wheel and patted her knee. "I ought to take you in to dinner oftener. It would be good for both of us. We get so heavy out on the ranch."

"Henry," she asked, "could we have wine at dinner?"

"Sure we could. Say! That will be fine."

She was silent for a while; then she said, "Henry, at those prize fights, do the men hurt each other very much?"

"Sometimes a little, not often. Why?"

"Well, I've read how they break noses, and blood runs down their chests. I've read how the fighting gloves get heavy and soggy with blood."

He looked around at her. "What's the matter, Elisa? I didn't know you read things like that." He brought the car to a stop, then turned to the right over the Salinas River bridge.

"Do any women ever go to the fights?" she asked.

"Oh, sure, some. What's the matter, Elisa? Do you want to go? I don't think you'd like it, but I'll take you if you really want to go."

She relaxed limply in the seat. "Oh, no. No. I don't want to go. I'm sure I don't." Her face was turned away from him. "It will be enough if we can have wine. It will be plenty."

She turned up her coat collar so he could not see that she was crying weakly—like an old woman.
Now, I love "The Chrysanthemums".
But how many of you feel like you understood "The Chrysanthemums"?
First there's that stuff at the end about "the fights".  That calls back to this part from the start of the story:
"You've got a gift with things," Henry observed. "Some of those yellow chrysanthemums you had this year were ten inches across. I wish you'd work out in the orchard and raise some apples that big."

Her eyes sharpened. "Maybe I could do it, too. I've a gift with things, all right. My mother had it. She could stick anything in the ground and make it grow. She said it was having planters' hands that knew how to do it."

"Well, it sure works with flowers," he said.

"Henry, who were those men you were talking to?"

"Why, sure, that's what I came to tell you. They were from the Western Meat Company. I sold those thirty head of three-year-old steers. Got nearly my own price, too."

"Good," she said. "Good for you."

"And I thought," he continued, "I thought how it's Saturday afternoon, and we might go into Salinas for dinner at a restaurant, and then to a picture show—to celebrate, you see."

"Good," she repeated. "Oh, yes. That will be good."

Henry put on his joking tone. "There's fights tonight. How'd you like to go to the fights?"

"Oh, no," she said breathlessly. "No, I wouldn't like fights."

"Just fooling, Elisa. We'll go to a movie."
Then, at the end, she brings up the fights, as if she's thinking about going, thinking maybe she's strong like a man.  But his answer frightens her, and she gives up on being that strong, forever.  I didn't figure that out.  That's what this essay says.  I was just puzzled.
This essay says that when Henry admired her flowers, it made her feel a little manly or powerful for a moment, but then he offered to take her out for dinner, and made a joke about how different she was from men, both emphasizing her girliness.  That sounds consistent with the rest of the story.  The problem is that he suggested she could work in the orchard instead of just with flowers, and she liked the idea, but didn't do anything about it.  She changed the subject.  She let it drop.
Or maybe he let it drop.  If she thought that he wasn't being serious, that would make all the pieces of the story fit together, and the ending would make sense.  But if he was serious and she let it drop, which was how I read it, then it wrecks the story.  It makes her isolation with her flowers, and her not being taken seriously, self-imposed.
A lot of essays claim that Henry didn't understand Elisa, her pride in her flowers, her desire for independence, and/or her need to be taken sexually.  That would make sense, too, if it were in the story, but I don't see it.  He admires her flowers (perhaps symbolizing fertility); he admires how nice she looks, and how strong she looks; he takes her out to town—he specifically addresses each of the insecurities the critics say she has: lack of fertility, not enough femininity, too much femininity, loneliness.  He appreciates out loud every aspect of her that's at stake.  The only one who could be at fault for him not understanding or appreciate her better is Steinbeck, for not giving him time to say more.
Let's break it down.  Here's two interpretations of some things Henry says and does:
"You've got a gift with things," Henry observed. "Some of those yellow chrysanthemums you had this year were ten inches across. I wish you'd work out in the orchard and raise some apples that big."

Favorable:  Henry compliments Elisa on her competence, and invites her to join the working men, a sign of masculine power.

Unfavorable:  Henry demeans Elisa's chrysanthemums, and symbolically, her fertility and femininity, by saying apples are more important.
"And I thought," he continued, "I thought how it's Saturday afternoon, and we might go into Salinas for dinner at a restaurant, and then to a picture show—to celebrate, you see."

Favorable:  Henry respects and desires Elisa's feminine side, and also sees that she's lonely for other people.

Unfavorable:  Henry sees Elisa only as a silly woman who desires only pleasure and escape from reality.
After a while she began to dress, slowly. She put on her newest underclothing and her nicest stockings and the dress which was the symbol of her prettiness. She worked carefully on her hair, pencilled her eyebrows and rouged her lips. …

Henry came banging out of the door, shoving his tie inside his vest as he came. Elisa stiffened and her face grew tight. Henry stopped short and looked at her. "Why—why, Elisa. You look so nice!"

"Nice? You think I look nice? What do you mean by 'nice'?"

Henry blundered on. "I don't know. I mean you look different, strong and happy."

"I am strong? Yes, strong. What do you mean 'strong'?"

He looked bewildered. "You're playing some kind of a game," he said helplessly. "It's a kind of a play. You look strong enough to break a calf over your knee, happy enough to eat it like a watermelon."

For a second she lost her rigidity. "Henry! Don't talk like that. You didn't know what you said." She grew complete again. "I'm strong," she boasted. "I never knew before how strong."

Favorable:  Elisa wants to look nice.  Henry says she looks nice, complimenting her feminine side, but also that she looks strong, meaning masculine power.

Unfavorable:  Henry says she looks nice, denying her masculine power, and that she looks strong, denying her feminine side.
The critics make Henry's admiration fit their narrative only by always making the unfavorable interpretation:  criticizing him for not admiring her masculinity when he admires her feminine qualities, and for not recognizing her femininity when he admires her masculine qualities.  He can't win.  I don't doubt that the critics are right about Steinbeck's intent, but it doesn't work.  If Steinbeck had been less subtle, he would've noticed he was sending conflicting signals.  Having her feel insecure both for not being feminine enough, and for being too feminine, can't work on a first reading.  You have to read the story iteratively, doing energy minimization over all your interpretations until you converge on a set of interpretations of story elements that all fit together.
It's plausible.  A real woman might feel insecure about being too feminine and not feminine enough at the same time.  And she might interpret everything her husband says in the worst way possible.  That's why reality isn't art.  Reality is confused and ambiguous.  Art can sometimes be ambiguous, but not if one possible interpretation makes a satisfying story and another does not.  In that case the unsatisfying interpretation is what we scientists call "wrong".
Exercise for the reader:  Supposing all of the above unfavorable interpretations, why does Elisa ask for wine, and then say, "It will be enough if we can have wine.  It will be plenty."
But how about that dark speck?
How many of you realized what it was?  'Coz if you didn't, the story wouldn't make any sense at all.  Steinbeck probably didn't even realize he was being subtle there.
"No Place for You, my Love":  WAY Too Subtle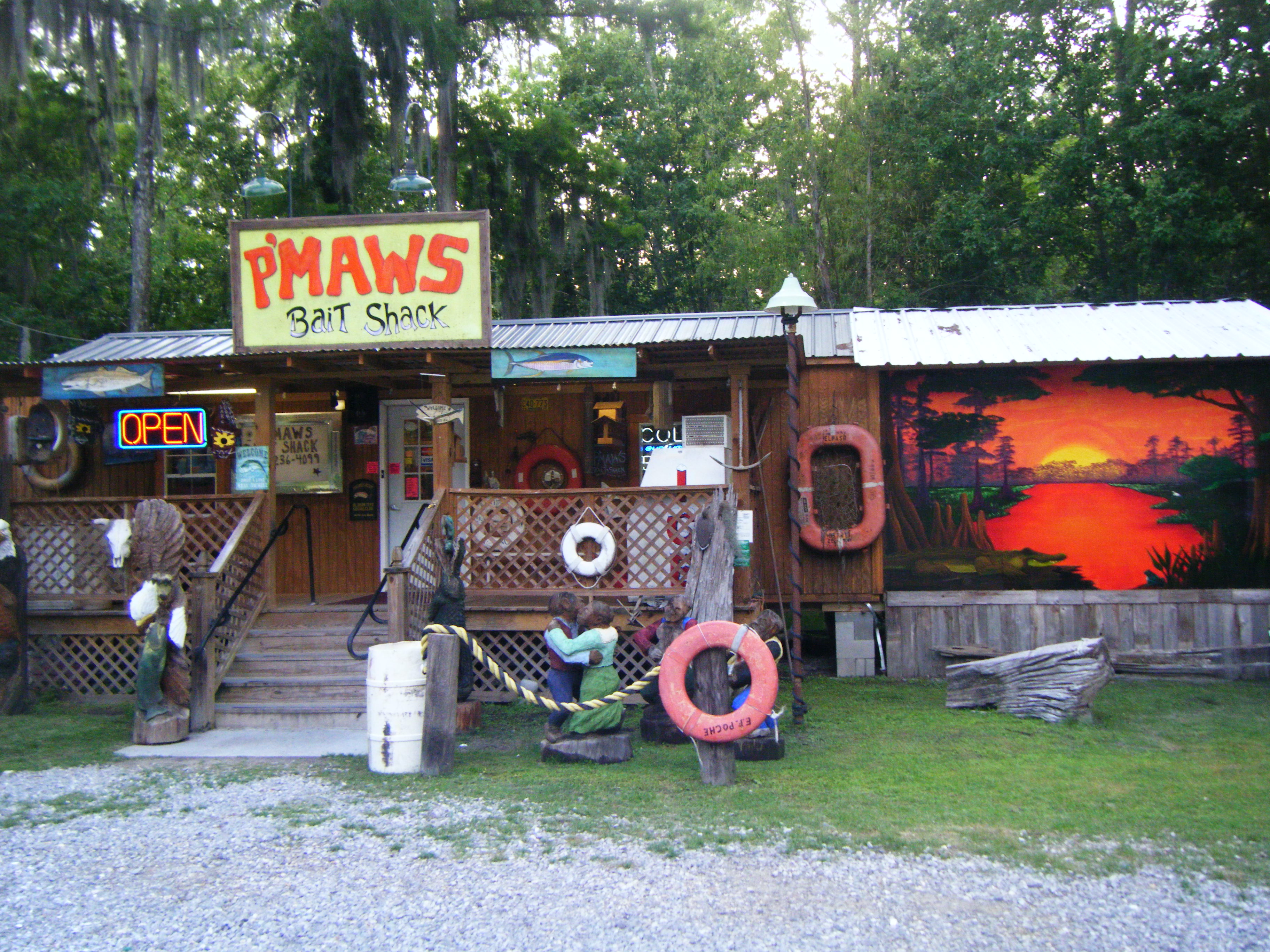 Eudora Welty wrote a story called "No Place for You, my Love", published in 1955.  That same year she wrote an article for the Virginia Quarterly Review on how she wrote it.  The story and her article are both reprinted in the 3rd edition of Understanding Fiction, the book I keep telling you to buy.
The story is about a man and a woman, strangers to each other, who meet at a luncheon among friends in New Orleans.  They leave together and drive south, possibly planning a fling.  They don't seem to know themselves what they're doing.  We find out gradually, across 5000 words, that they are both married; that he is from Syracuse; that she is from Toledo; that they are both almost-thinking about having an affair.  They say and see many things.  We never learn their names, or if they learn each other's names.  Then they come to the end of the road, and turn around to go home.  At 6000 words, he stops the car and kisses her once.  Then they continue.  At the end of the journey, after 7000 words, when it becomes clear that they're not going to have sex, two sentences fall out of the sky, perhaps from some gothic fantasy in a nearby chapter of the book:
Something that must have been with them all along suddenly, then, was not. In a moment, tall as panic, it rose, cried like a human, and dropped back.
Not one word of context before or after illuminates these words.  It's a mysterious, sudden injection of personification and mysticism into an otherwise realistic story. It was obviously meant to have some meaning, but none that I could find.
It was meant to have meaning.  A whole lot of meaning.  It was the point of the whole story.  The entire 7000-word journey was an accumulation of minor details and stray thoughts that were all supposed to hint that their relationship was fleeting and meaningless, yet somehow significant to them both—a relationship that would destroy them if they consummated it, and unsex them if they did not, because—
—well, I don't know.  Here, let Eudora Welty explain it:
The cry that rose up at the story's end was, I hope unmistakably, the cry of a fading relationship—personal, individual, psychic—admitted in order to be denied, a cry that the characters were first able (and prone) to listen to, and then able in part to ignore. The cry was authentic to my story and so I didn't care if it did seem a little odd: the end of a journey can set up a cry, the shallowest provocation to sympathy and loves does hate to give up the ghost. A relationship of the most fleeting kind has the power inherent to loom like a genie—to become vocative at the last, as it has already become present and taken up room; as it has spread out as a destination however makeshift; as it has, more faintly, more sparsely, glimmered and rushed by in the dark and dust outside.
Okay, that was way too goddamn subtle.
Seriously—they go on a road trip, encounter a shoeshine boy and a family walking down the highway, cross a river on a ferry, meet shrimp truckers, an alligator, drive through a cemetery, see a priest in his underwear, join a party in a beer shack, almost get into a fight—I'm skimming here; lots of stuff happens, and the only purpose of it all was to show that this man and woman were on an adventure together and thinking about screwing, then decided not to and felt relieved but also a little sad about it.
That paragraph of strained, metaphoric explanation she wrote was a point the reader had to understand from those two sentences to make sense of the story. Even though it took her an entire paragraph and was barely comprehensible when she tried to explain it plainly, she felt that those two sentences made it "unmistakably" clear in the story.
If she'd left those sentences out, maybe somebody would've sort of grokked the whole experience emotionally.  But with those two sentences from outer space screaming "LOOK AT ME!  I'm important!", even the reader who would have gotten it is going to sit there wondering what was with them all along that cried like a human and dropped back when it found out he was going to drop her off at her hotel.
That's a perfect example of what not to do.
My advice is, Try not to be subtle about anything critical to your story.  It's probably okay if the reader doesn't catch that Julia's fear of dogs is a symbol for her discomfort with men, or that she has cats to replace the children she never had.  It's not okay if the story is about how her discomfort with men has led to her childlessness, and those are the only clues given that she's uncomfortable with men or that she cares about being childless.
In "The Chrysanthemums", the reader has to understand that the tinker threw out the flowers; she has to understand each problem Elisa is struggling with (powerlessness?  loneliness?  not being taken seriously?  not being one of the guys?  loss of fertility or sexual potency?); she has to match up each of Henry's lines, and the wine, and the fights, to the correct insecurity, to understand why Henry's kindness and admiration makes things worse rather than better, and to understand what and why Elisa gives up in the end.  Miss any one of those, and the story makes no sense.
And Eudora Welty was on crack.  I doubt any reader ever understood that story.
Everything is more subtle than you think it is.  If you wonder whether something is too subtle, it's too subtle.  And every time you're subtle, some readers will miss it.  Even if you do it well.  Even if they're smart.  It's a numbers game.  Every critical point not spelled out is a roll of the dice, and even the best reader's out of the game if it comes up snake eyes.
This post took 8 hours to write.